Helicopter lifting services Europe.

We have extensive experience in aerial work, heavy lifting, for transport or assembly, construction.
We will provide solutions with the helicopter at the best prices with maximum safety.
We can transport loads up to 5000 Kg.

Contact us for your projects
Get quote :

Email : lift@helicomontage.fr
Our serious and efficiency has been prouven for more than 30 years, whithe our helicopters we carry out loading transports
Not only in all the French territory but also in Europe. A project manager will be at your disposal and
in charge of following the helicopter duty from the beginning until the end of the lifting opperation.

Ideal for delicate operations, the helicopter allows you to performs all types of handling and assembly works.
Minimise mark of the man on the landscapes.

Heliporting in cities or industrial areas needs technical demands where the cranes does not allow lifting fast at the best cost.
The helicopter is a fast and efficient solution for the transport of machine, pylon, pipe, air-conditioner, PAC,
elevator machinery ...

An aerial crane or flying crane is a helicopter used to lift heavy or awkward loads.
When traditional cranes simply can't accomplish the job due to expense, the need of an expensive installation,
or simply due to a remote location, helicopter lifts are the answer.
Helicopters allow these difficult lift jobs to be done quickly and efficiently.
As aerial cranes, helicopters carry loads connected to long cables or slings in order to place heavy equipment when other methods
are not available or economically feasible, or when the job must be accomplished
in remote or inaccessible areas, such as the tops of tall buildings or the top of a hill or mountain, far from the nearest road.

Lifting with a helicopter, at what price, we are at your service for all your questions of lifting by helicopter
Technical information on crane helicopter PDF

Kamov KA32 helicopter in mountain operation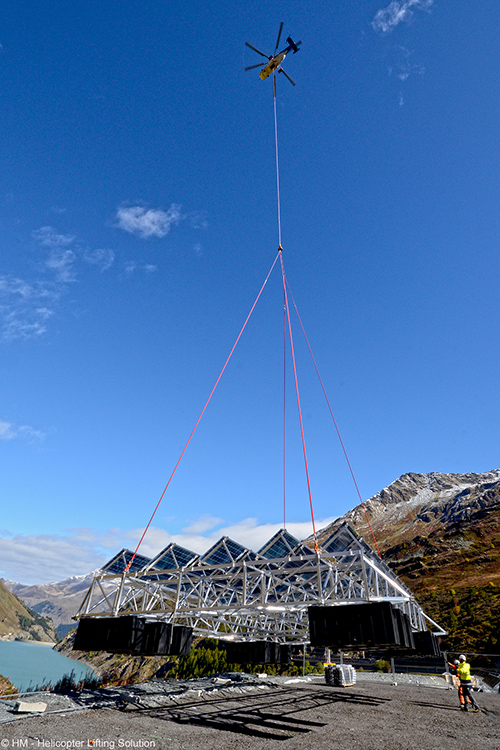 Super Puma helicopter in city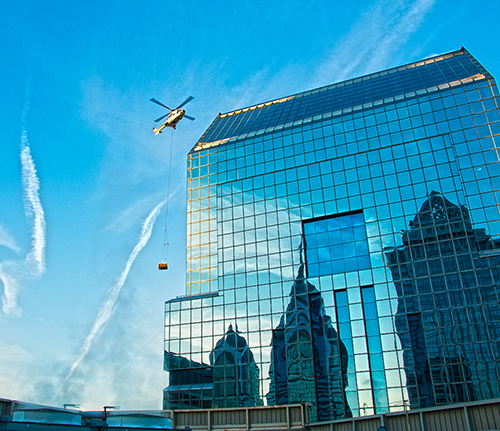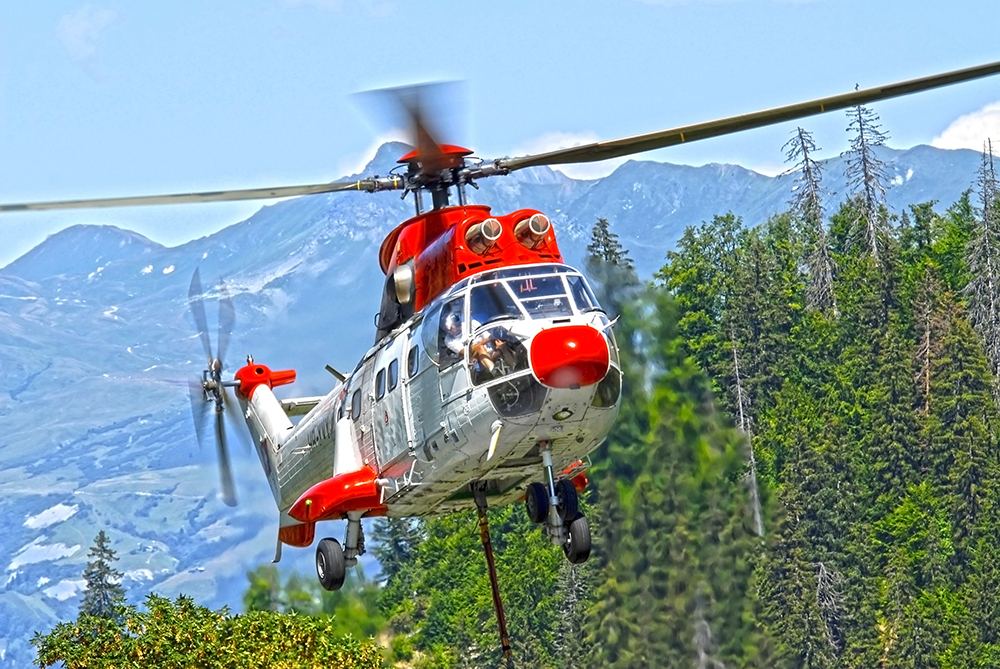 This maximum weight limit can also be affected by factors such as:
Altitude
Temperature
Wind strength
Humidity
General weather conditions
Size of staging area
Surrounding terrain and nearby structures
Available flight space
We can carry loads everywhere on the French territory, Europe, mountain, in city.
- Lifting loads on sites that are difficult to access in the forest, mountain or urban environment, such as
air conditioning, rooftop, air handling unit, CTA, electrical Transformer,
compressor, mast, pylon, crane assembly, or assembly of ski lift, tower, antenna, powerline ...
- The helicopter is your ally in difficult jobs that can require a high accuracy of assembly, where the crane can not go.
Heliport at the top of a building, carry a bulky load quickly from one point to a point B, a lot of possibility.

Our area of action and more on request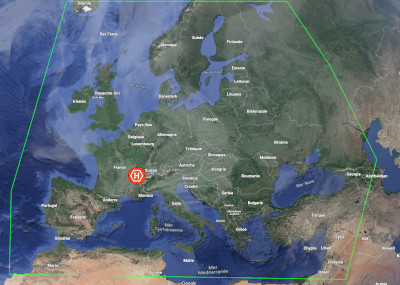 - Aerial installation costs are dependent upon the location and pick weights of your project.
- Load transport in the hold, helicopter taxi, fast delivery express parcels in France and Europe, fight against forest fires.
Heavy Lifting

Heavy lifting
As helicopter crane specialists,
we're ready to tackle the heavy lifting on any construction project with technical skill and precision.

Utility Construction
When electrical construction services need utility helicopter support,
our precision aircraft and skilled pilots provide convenient and cost effective assistance.

Firefighting
Contracted by numerous agencies,
we're the helicopter firefighting experts that people trust to perform suppression and search and rescue operations.

Disaster Relief
When there's a humanitarian crisis,
our skilled pilots and state-of-the-art aircraft are ready to provide helicopter relief assistance from above.
Our helicopters :
Our fleet of helicopters are equipped for external load transport.
Specially designed for lifting and transporting missions.


Helicopter SUPER PUMA

Technical Data :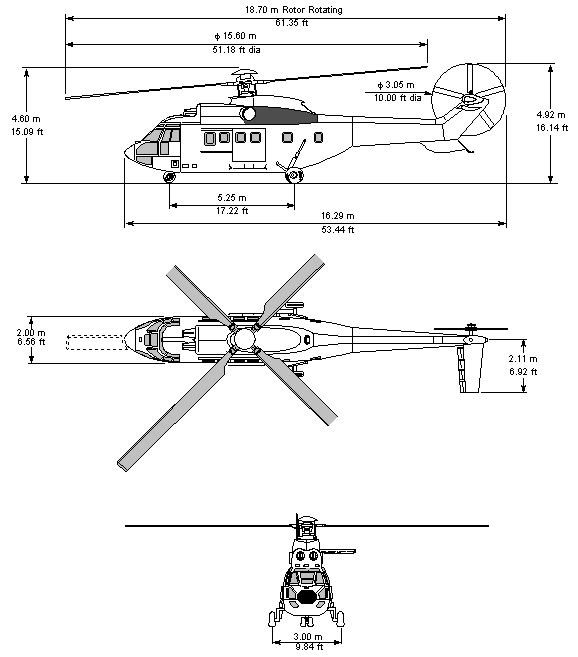 Helicopter KAMOV KA32

Technical Data :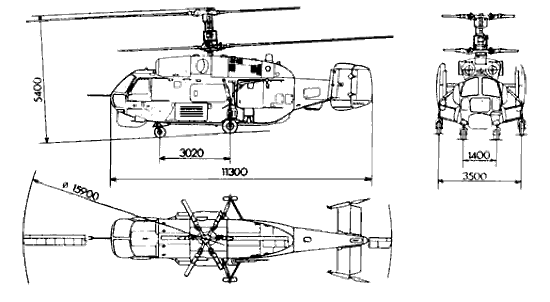 The helicopter solves many problems: Difficult access, speed of action, easy implementation for loads up to 5000 Kg.
Contact us for your projects
Get quote :

Email : lift@helicomontage.fr

Please provide us with the following information to establish a quote for the helicopter on your site.
01 - Description of the transport operation :
02 - Exact location :
03 - Weight of loads or equipment :
04 - Number of loads or equipment :
05 - Planned date :
06 - Assembly or transport :
Thank you for visiting our website